The Inspire Speakers Series is a sequence of lectures that brings fresh, innovative thinking on topics of sustainability to Pittsburgh, with the goal of inspiring and motivating our citizens and leaders to think bigger and bolder about what is possible for our region.
The series features nationally renowned thought-leaders from various sustainability fields, as well as local experts who can share their experiences of promoting environmental quality, social equity, and economic vitality in Western Pennsylvania.
Upcoming Events: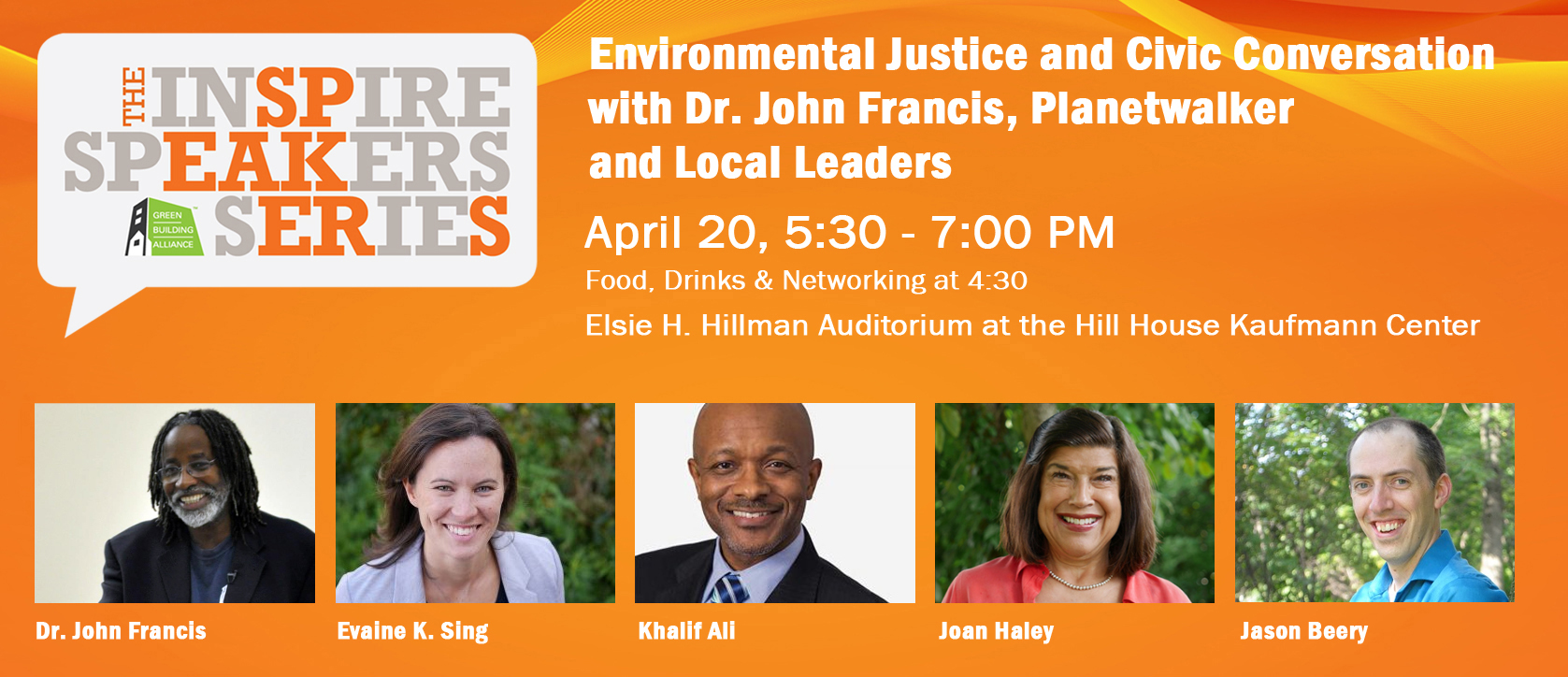 ---
The Inspire Speakers Series is excited and honored to have Stephen Ritz join us again for this event focused on the intersection of food and sustainability, and how "the power of a plant" can transform people and places and help schools, communities, and cities thrive.
---
Series Sponsors:
---
Partners and Funders:
Media Sponsors:
Get in on the conversation!