Inspire Speakers Series Presents: Inspirational Stories about Creating a Sustainable, Vibrant, Healthy, and Just Region
February 9, 2017 @ 5:30 pm

-

7:00 pm

Storytelling is our way of expressing the soul of our community to one another. Stories expose our beliefs, emotions, and vulnerabilities that can resonate with people in ways that facts and statistics can't. Stories foster empathy, remind us of what it means to be human, and challenge us to be the change we seek.
Join us for our second annual Storytelling Inspire Speakers Series event to hear stories from citizens who are working to create sustainable, vibrant, healthy, and just places for us all to live, work, learn, and play. 
Register Now
**Please note: Registration for this event closes at 12:00 noon on Thursday, February 9th. If you miss the window for online registration, not to worry! You can register at the door.
Experience:
The evening's theme is "Loving Your Place." This Moth-style and TED-like event will dare us to dream big about what is possible for our communities, projects, and places. Our presenters are creating places that help our communities thrive, make us healthier and more vibrant, and are designed for everyone, and we're delighted for the opportunity to hear from them. Come be inspired by the amazing work that Pittsburgh citizens are doing to make this community a place we can all love.
Agenda:
4:30-5:30 – Food, Drinks, and Networking
5:30-7:00 – Presentations by our Storytellers
7:00 – Q&A Session, Networking with Storytellers
About Our Speakers:
Celeste C. Smith is the chief executive officer for 1Hood Media. 1Hood Media is a collective of conscious Hip Hop artists and activists who utilize Hip Hop as a means of raising awareness around issues effecting oppressed people around the world. Celeste facilitates all staff management, marketing, budget management, public relations, fundraising, and program development for 1Hood Media. She is a writer, an artist, a photographer, a filmmaker, a fashion blogger, a stylist, a foodie, a mother, a wife, and a student.
Daniel Bull is the founder of Zero Six Eight, a for-profit business incubator based in Pittsburgh, PA that exists to promote the full potential of ex-offenders as they pursue goals of employment, entrepreneurship, and independence. Daniel founded Zero Six Eight in 2013 after completing a 21-month prison sentence. Since then, the company has supported 10 startups and created over 40 jobs across a number of different industries. In addition to his role at Zero Six Eight, Daniel is the Executive VP of Nello Construction and Principal of Nello Development Group. Through a unique partnership, Zero Six Eight and Nello Development came together to form WorkPittsburgh, a modular and prefab contractor operating out of Pittsburgh's South Side. WorkPittsburgh trains and equips ex-offenders in various construction trades while bringing affordable housing to Western Pennsylvania. Daniel  currently resides in Washington, PA with his wife and three children.
A native of Bangladesh and a Pittsburgh transplant by way of Connecticut, Zaheen Hussain serves as Millvale's Sustainability Coordinator. Supported by the Millvale Community Library, and working with the Millvale EcoDistrict Collaborative, Zaheen is a shared community resource who helps advance Millvale's EcoDistrict goals in the areas of food, water, energy, mobility, air quality, and equity. Prior to his work in Millvale, Zaheen worked on various sustainability initiatives as a Project Manager at GTECH Strategies. Focusing primarily on Energy Efficiency, Zaheen helped lead the ReEnergize Pittsburgh Coalition, where he worked collaboratively to increase demand for energy efficiency services through bridging organizational partnerships and increasing community level advocacy and educational programming.
 Laura Nettleton has more than 30 years of experience in development, sustainable design, and community engagement. She has been on the cutting edge of affordable housing and low-energy design solutions for the past two decades. Laura is dedicated to the idea that sustainability should be simple, elegant, affordable, and available to everyone. She is actively involved in green initiatives in Pittsburgh, and in spreading the word about Passive House: she founded and developed the PHWPA (Passive House of Western Pennsylvania) and served as its first president. Her current projects include the new Carrick branch of the Carnegie Library, Morningside Crossing- affordable housing for seniors with a community center, and The Maker's Clubhouse a childhood learning center designed to ignite enthusiasm for learning for elementary school children in Homewood.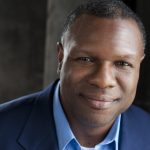 A nationally acclaimed educator, author, entrepreneur, and speaker, Charles Herring has a myriad of experiences from which to draw lessons that can be easily chunked into "mentally" digestible pieces that audience members can immediately utilize in their lives. Currently, Chuck is the Kindergarten – 5th Grade Enrichment Teacher in the South Fayette School District. Additionally, he serves as a Board Member of PAEYC (The Pittsburgh Association for the Education of Young Children), and he expects to complete his doctoral studies in April 2017. Finally, through the hectic pace of his life, he also finds time to be Christine's husband and Vanessa, Ashley and Imani's dad.
Dave Moore serves as Executive Director of Pittsburgh Urban Christian School, a K-8 school in Wilkinsburg that he'd love to tell you all about. He previously served as a church pastor in Pittsburgh, Maine, and Indiana, and holds a BA in History and an MDiv with a concentration in Biblical Languages. His research emphases and experience have been in building organizational health and effectiveness, managing personal and organizational conflict, and wiffle ball.
Héctor Sáez works in community development, environmental issues, and economic policy. Currently, he is a professor of Community Economic Development at Chatham University. He obtained his M.A. and Ph.D. in economics from the University of Massachusetts in Amherst and his B.A. in economics from the University of Puerto Rico. Héctor taught community development, applied economics, and environmental issues at the University of Vermont, and worked as the BioAg Specialist at the Center for Sustaining Agriculture and Natural Resources at Washington State University. He also led Beyond Growth, a consulting group that specialized in economic development and environmental issues. Héctor is a volunteer staff economist for the Center for Popular Economics in Amherst, MA, and a director on the board of Water for Humans in Seattle. He hikes everywhere he can.
Kendra Strobel is in her final year of law school. Through the Pittsburgh Schweitzer Fellows Program, she created and runs The Sweet Spot, a meeting place for teenage girls living with diabetes, now in its second year. Kendra began The Sweet Spot after spending several futile years of searching for a similar group upon her diagnosis of type one diabetes at 14. She holds a B.S. in Health Science from the University of the Sciences in Philadelphia, and decided to attend law school because her love of health policy outweighs her love of math.
*We will also be hearing poems performed by students of Environmental Charter School and GBA's Relationship and Development Director, Ryan Walsh.
Register Now
---
Series Sponsors:
---
Partners and Funders:
Media Sponsors: